Age: 66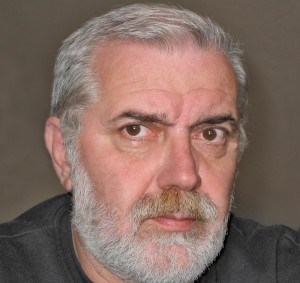 Born In: Karlovac (Croatia), and lived in Sarajevo (Bosnia and Herzegovina) till I move to USA (1993). Return to Sarajevo is the next step.
Lives Now: Complicated. Living (and working) in Sochi, Russia. Colorado Springs, CO is still my "official" residence, Sarajevo will be it in future.
Family: Complicated again. Single, after 32 years! (Yes, the life is unpredictable). Former wife Rada, two daughters: Tanja and Nada, granddaughter Mia.
Where I work: After New Delhi (Commonwealth Games 2010), and London (Olympic Games 2012), I arrived to Sochi  to work for the Winter Olympic Games 2014. This will probably be the last big event for me. After that: retirement, traveling, photography, fishing, …
What I do: Since 1981, I have been involved in Results data processing for big sport events. I worked for eight Olympic Games, two FIFA World Cups, Goodwill Games, Asian Games, Commonwealth Games, Universiade (world student games), and many World and Continental Championships for different sports. Lived in some of the world's most beautiful cities, worked with amazing people.
Things I like to do: Besides sport and photography, I love fishing, woodworking, music …
What I miss: My family, my old country, meeting old friends.
Other about Brano: SPAN (Magazine of USA Embassy in India) – September/October 2010